A Building and Renovation Company You Can Trust.
To maintain our reputation as a quality building and renovation company in Sydney we build trusting relationships with our clients through transparent communication and collaboration. We provide quality workmanship and engage with trustworthy contractor partners for every job and only use high-grade, proven materials and products within your budget. These core values, combined with our industry knowledge and commitment to providing a safe, clean work environment, means you can walk away with a project which far exceeds your expectations.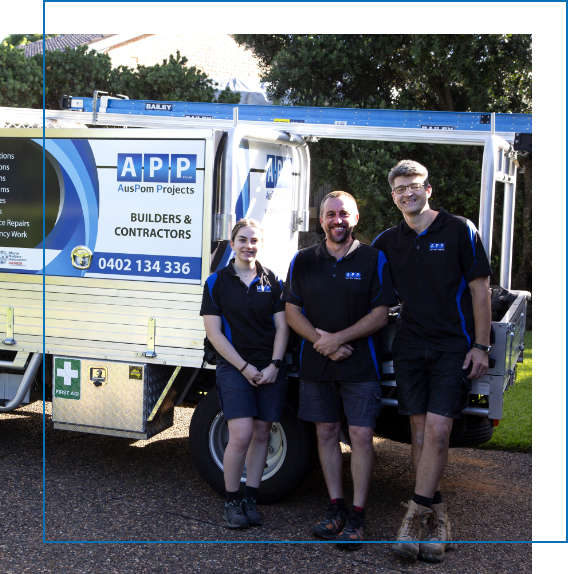 Qualified Building and Renovation Contractors
Talented and reliable building and renovation contractors are crucial to ensuring we can deliver a quality renovation project. That is why you can be confident that our team and contractors have been equipped with the correct materials, skills, knowledge and above all attitude. By providing the right training and practical knowledge our team is able to conduct their jobs safely and confidently.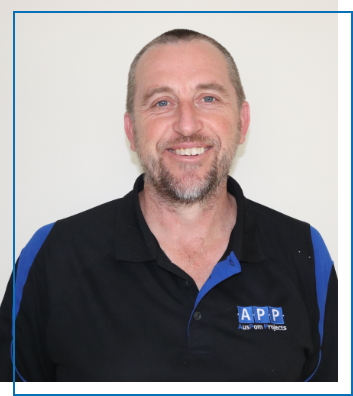 With over 25 years' experience in the industry, Mark is a trade qualified builder with a passion for building and renovations.
"I love the feeling of seeing my work enrich the homes and lives of a person or a family, it's very satisfying." Says Mark.
Mark started out working in the family business in 1995 where he completed his trade studies, builder's licence and obtained vital knowledge and experience in various trades prior to launching AusPom Projects in 2008. Mark went on to complete a Diploma in OH&S Management and Project Managed several Government contract work sites over a period of 10 years
"My wife and I have collectively been involved in the building industry for over 50 years, some would say it's in our blood!".
While Mark's main passion is in residential building, he has also enjoyed working in the public sector working on large projects for Schools, TAFEs, Sydney Trains, Sydney Harbour Foreshore and local Councils.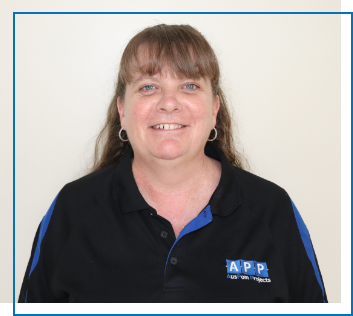 Vicki has been involved in the construction industry and office administration since 2000 and in 2016 has taken on a more significant role assisting in the running of AusPom Projects. Having come from a family of builders Vicki understands the intricacies of the industry and the business and works efficiently and effectively at handling all aspects of the running of businesses, its systems and the employees.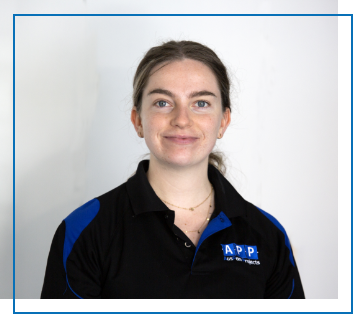 Samantha joined the team in 2018 and assists with all aspects of daily onsite requirements. She enjoys being on site and finds satisfaction in seeing the end result of her hard work. Samantha is expanding her skills and knowledge base every day
As a local building and renovation company, AusPom Projects endeavours to support the local community through active participation with The Hills Business Chamber and various other local business and community groups. We proudly support sporting groups and are a sponsor of St Pauls Netball Club.